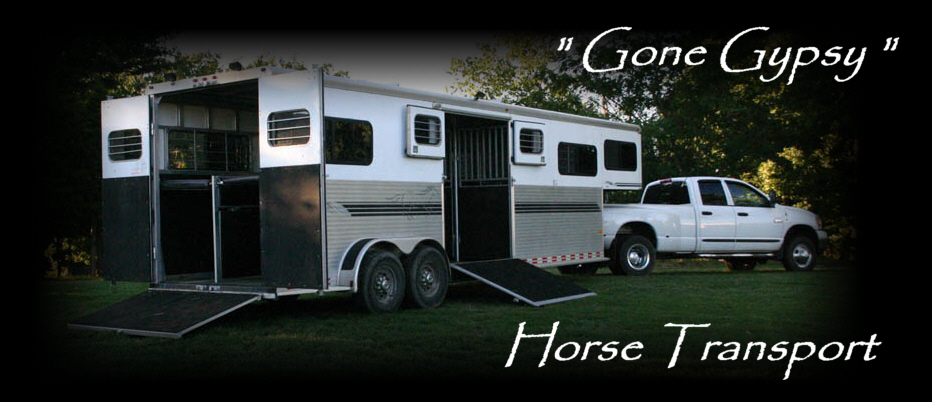 Hello and welcome to Gone Gypsy Horse Transport.

Here at Gone Gypsy we realize that shipping your horse and deciding on a transport company can be very nervewracking.  It is perfectly natural to feel that no one is ever going to care for your horse like you can.

We know this feeling all to well.  To an extent, you are absolutely right....

HOWEVER, we promise to do everything in our power to care for your horse like it was our own and to keep you informed along the way.  We are available via phone 24 hours a day for you to call us and we'll make sure that we touch base with you AT LEAST 2 - 3 times a DAY!

Just because we are comfortably sitting for the drive, doesn't mean your horse, who happens to be standing the entire time, isn't getting fatigued.  We understand and realize this, so frequent stops and a good nights rest is a MUST.

We want YOU to feel like part of the family, which is turn your horse is welcomed in too!

We try to help with not only keeping your horses stress level down, but yours also.

Feel free to browse our site, learn more ABOUT US and read up on what others have to say about their experience with us.  Then give us a call with any questions you may have.

We look forward to hearing from you.

Feel free to contact us via email or phone for a free quote.


Feel free to sign our guest book & READ what others have to say about us...

Terri Yates

13427 NW 11th Drive

Oxford, FL  34484

352-427-7297

gonegypsy27@aol.com