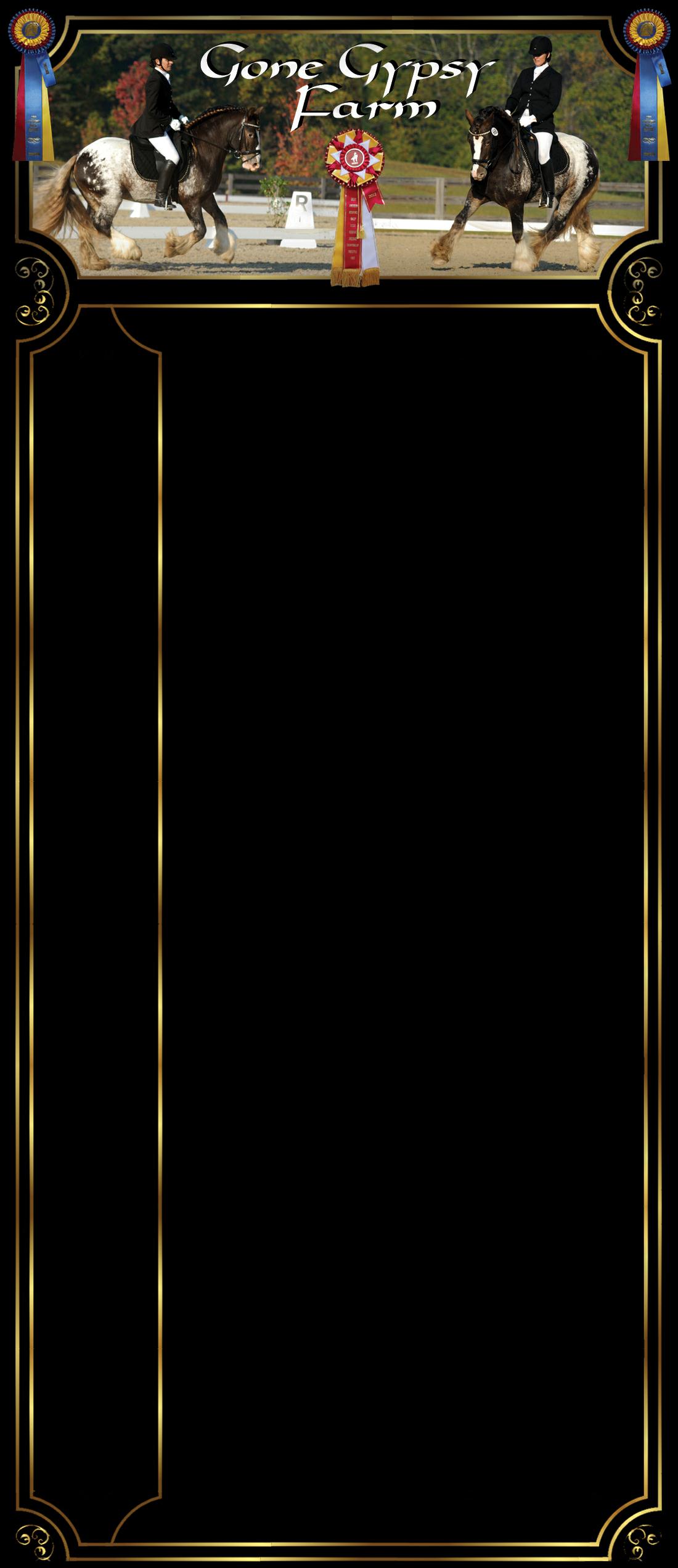 Madison  X  Indigo's Royal Knight

Cadbury  X  Indigo's Royal Knight

C.C. Great Ole Moon  X  Indigo's Royal Knight

INDIGO'S ROYAL CIERA

FOALED:  March 1, 2010

Grey Gypsy/QH Filly with SPOTS!!!

INDIGO'S ROYAL PATIENCE

FOALED:  March 25, 2010

Black & White Gypsy Filly with Roaning!!!

Rest In Peace My Darling Patience.  

After surviving pnemonia at just 2 days old she became the strongest filly we had ever known.  Her will to survive amazed  us all. 

Patience was taken at God's will in a lightning storm on June 29, 2010. 

We will miss her dearly as she was one in a million.

INDIGO'S ROYAL TWILIGHT

FOALED:  March 27, 2010

Bay Gypsy Colt with CHROME!!!

DNA:  Black - Ee    Agouti - Aa

STALLION QUALITY ....  to reach 15H

Terri Yates & Joe Russell

Oxford, Florida

352-427-7297

This page was last updated: February 2, 2013